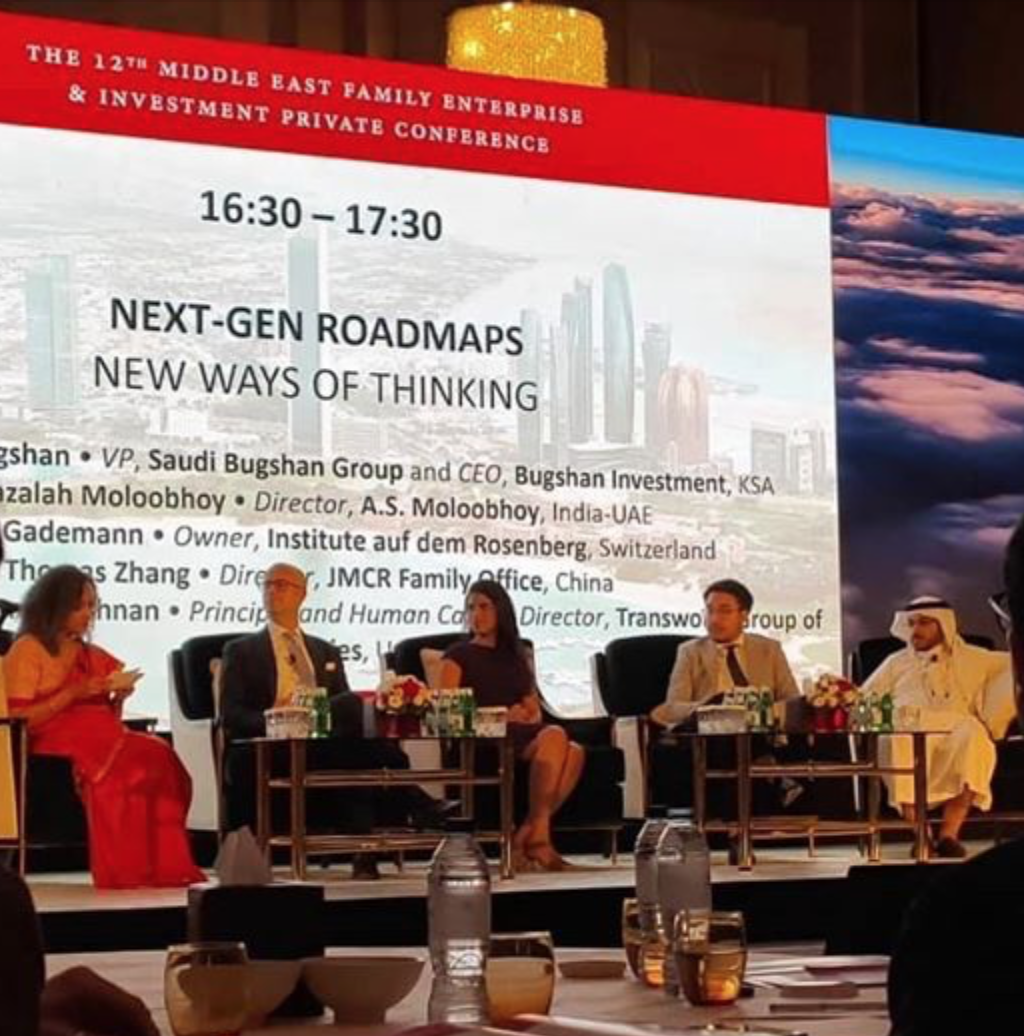 At the 12 th Middle East Family conference, 9th Dec 2019 😀
Thank you Campden AbuDhabi and Aneel for offering me the role of a moderator for the topic 'New Ways of Thinking'.
And thank you -Fares Khalid Bugshan, Ghazalah Moloobhoy, Bernhard Gademann and Thomas Zhang for generously sharing your views.
We had refreshing insights on the next gen's priorities, their focus towards the growth of the family business and how they are able to assertively lay their footprints and balance the changing attitudes between the generations. What resonated with me was the next gen holding on to family values and respect, and the focus and passion for their work to drives them to success.